To Såpskura floor with a regreasing soap is something we have done for a long time.
That Såpskura wood flooring gives that classic pale scrubbing floor. By treating a wooden floor with soap you get a repellent and strong floor that still feels soft to go on.
Scrubbing hardwood floors with soap is also a sustainable method, which is also a good choice from an environmental point of view.
An untreated wooden floor darkens from sunlight, some wooden floors become a bit yellow while a såpskurat floor becomes brighter. Grangolv becomes a little brighter than pine flooring, even the age and wear on the floor affects the end result.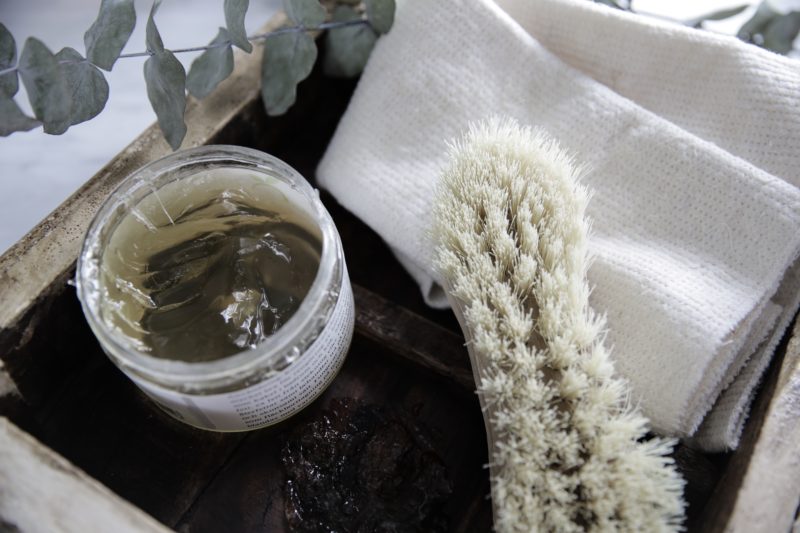 If you wish to såpskura your wooden floor, we recommend that you consider the following points:
Therefore, soak the floor with cold water before getting started. Never start soap directly on a dry floor. Then you risk getting stains that do not go away.
Always rinse thoroughly, we do not want the dirt water to go into the wood and discolor it.
If you want bright skurgolv, it is always cold water you should use. Warm water makes the wood gray.
Untreated hardwood floors
If you are going to scour a completely recently added floor, you need to start with 3 Skurningar in a row for it to start happening slightly. If you want to speed up the process you can increase the percentage of soap to 5 DL per 10 liters. An older floor covers 1-2 times a year depending on how hard wear the floor is exposed to.
In short, it is about three steps; Moisten, scrub and rinse the soap:
Vacuum the floor thoroughly before starting
Dosing 2 – 3 DL liquid soap on 10 l cold water. If it is an older floor that has become very dry, you can double the amount of soap.
Scrub in the wood longitudinal, some boards at a time. On spots and heavily soiled places, you can put concentrated soap on the brush. Take a few boards at a time if the floor area is large.
Wipe up the washings with a cloth when you have come a bit.
Rinse the floor with cold water until the floor is completely clean.
Remember not to let the scouring water dry into the floor, then it becomes stains.
Såpaskura wooden floor with green Gredelinaing soap
Keep in mind that a soft soap produces different results on different wood species so always smear on a modest place or on a specimen.
Make sure the floor is untreated, clean and dry. Vacuum the floor thoroughly before starting
 Dosing – 1 DL of soap in 1 liter of water.
 Apply generously with brush, roller or Skurduk Along the floorboards to make the wood saturated. The excess, wipe off with a wrung cloth or skurduk within 15 minutes or before it dries.
 Repeat the procedure 2-3 times until the wood does not absorb more soap. Avoid splashing or staining surfaces beyond the current treatment. If so, wipe it away directly with water.
Be sure to always try on a specimen or modest surface before you start to know how the result will be.