Campaign on light – we are celebrating autumn!
We celebrate the fall and delight us that it is the season for Mys and scented candles again.
Therefore, we now have extra good prices on all scented candles. No discount codes needed, the rebate is already drawn!
The promotion is only valid from Ifdag and over the weekend so take the opportunity!
You can find the campaign here   Buy Here
You will find small scented candles, and our usual scented candles in black and transparent glass.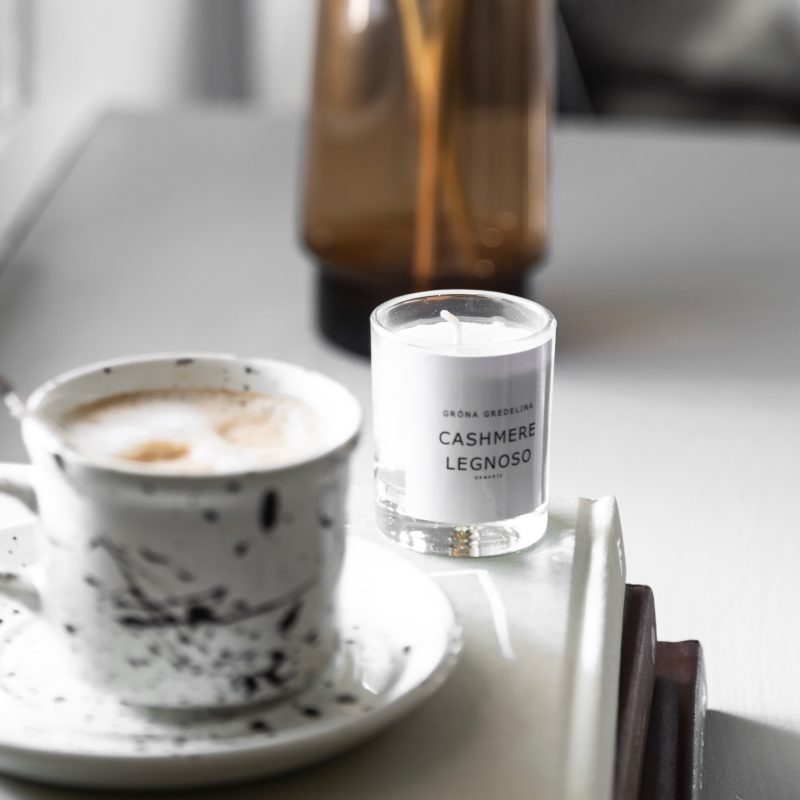 The large scent candles have a burning time of about 30 hours.
The small scent candles burn about 9 hours.
Green Gredelinas scented candles are vegan and made of vegetabilskt wax in a sustainable way.
They smell pleasantly of essential oils and spread fragrance without taking over too much.