You can find the finest towels in the waffle linen at Gröna Gredelina.
waffled towels in 100% lin.
The green Gredelina towels are made of thick and soft linen. The fabric has been stone washed which gives it a soft and luxurious feel.
The thick linen makes the towel have a very good absorbency.
Green Gredelinas waffled Linen towels are manufactured in the EU.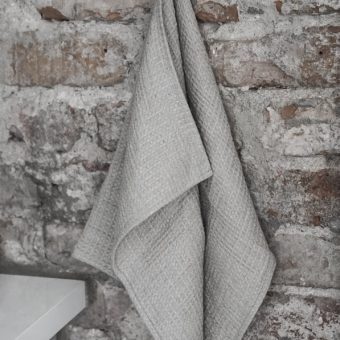 Care Linen:
Linen is repellent natural and does not need to be washed as often as cotton but once you need to wash your towel, we recommend
40-60 degrees. Allow it to air dry.
Flax/Linen is sustainable
If you compare it with cotton, linen is a much more sustainable product. Partly because it lasts so many years but also for how flax grows and the process of producing linen.
There is much less water and energy when you produce linen.
Measure Towels Waffle Linen: 40 cm x 60 cm
Weight g/M 420
Waffle Linen Towels